Nightlife
Why Enter
Winning a Mobile Award offers a distinct competitive differentiation between products and services to a maturing domestic market. It provides recognition of excellence for employees, investors, customers and partners from the Australia Mobile Industry. The Mobile Awards also offer a unique platform for businesses to reach out to a highly specialised audience through the Awards communication streams.
Description
This category relates to applications themed around nightlife. Applications promoting nighttime events and nightclubs would enter here.
Current entries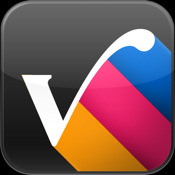 Everguide is the ever growing, never sleeping digital events guide to entertainment, music, the arts and culture that lives online and in your pocket. Whatever youíre into, whether itís comedy, gallery exhibits, craft markets, community theatre or Motely Crue, Everguide has it covered wherever you are Ė Melbourne, Sydney, Adelaide, Brisbane or Perth. Everguide helps cut through the noise to quickly find whatís on in your city. Think of us as your mobile social manager, giving you the information you want, when and where you need it, along with the opportunity to share it with your social network.
2013 Mobile Awards
ENTRIES OPEN NOW
1 May
- Entries open
22 July
- Rush Entries
1 August
- Entries CLOSE
19 August
- Judging
29 August
- Finalists announced
23 September
- Voting closes
17 October
- Awards Night
2013 Australian Mobile Awards - ENTER NOW
Categories
Select your Category to View, Vote or Enter