Medical
Why Enter
Winning a Mobile Award offers a distinct competitive differentiation between products and services to a maturing domestic market. It provides recognition of excellence for employees, investors, customers and partners from the Australia Mobile Industry. The Mobile Awards also offer a unique platform for businesses to reach out to a highly specialised audience through the Awards communication streams.
Description
This category relates to applications that provide or promote a medical service or information.
Current entries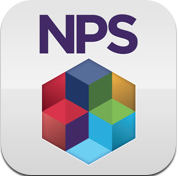 There are more than 140,000 hospital admissions due to medicines mix-ups every year in Australia. Many of these admissions could have been avoided with the use of an up to date medicines list. The NPS Medicines List iPhone app provides a place to keep all the critical medicines information people need to share with their doctors, pharmacists or emergency health professionals.
2013 Mobile Awards
ENTRIES OPEN NOW
1 May
- Entries open
22 July
- Rush Entries
1 August
- Entries CLOSE
19 August
- Judging
29 August
- Finalists announced
23 September
- Voting closes
17 October
- Awards Night
2013 Australian Mobile Awards - ENTER NOW
Categories
Select your Category to View, Vote or Enter