Education
Why Enter
Winning a Mobile Award offers a distinct competitive differentiation between products and services to a maturing domestic market. It provides recognition of excellence for employees, investors, customers and partners from the Australia Mobile Industry. The Mobile Awards also offer a unique platform for businesses to reach out to a highly specialised audience through the Awards communication streams.
Description
This category recognises education themed apps across all education sectors.

Current entries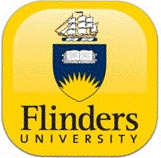 iTune in with Flinders…now you can too! In fact; the whole world can! We have revolutionised the way we communicate with the emerging generation of prospective university students by embracing mobile technologies as a key tool for engagement. By creating the first Australian University application specifically for the iPad we have transposed Flinders into the digital sphere and positioned ourselves as digital marketing innovators amongst the Higher Education sector. Take us with you by carrying the latest Flinders news, events, videos, course information, translated eBrochures and much more around in your pocket. Best of all; it's free!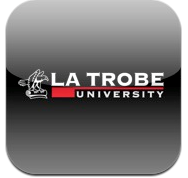 An easy to use mobile site helping prospective students stay on top of all events and information sessions at La Trobe University's Open Day this year.
2013 Mobile Awards
ENTRIES OPEN NOW
1 May
- Entries open
22 July
- Rush Entries
1 August
- Entries CLOSE
19 August
- Judging
29 August
- Finalists announced
23 September
- Voting closes
17 October
- Awards Night
2013 Australian Mobile Awards - ENTER NOW
Categories
Select your Category to View, Vote or Enter