Television
Why Enter
Winning a Mobile Award offers a distinct competitive differentiation between products and services to a maturing domestic market. It provides recognition of excellence for employees, investors, customers and partners from the Australia Mobile Industry. The Mobile Awards also offer a unique platform for businesses to reach out to a highly specialised audience through the Awards communication streams.
Description
This category relates to applications that promote television content.
Current entries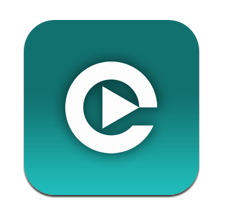 ABC iview is Australia's most comprehensive TV catch-up service and has seen phenomenal growth over 2010-11. iview reaches more Australians than any other TV broadcaster catch-up service. The ABC is committed to extending its reach by making iview available on additional platforms where TV consumption is increasing. The iview iPad app was launched December 2010. It created high engagement and went to number 1 in the Apple app store. Version 1.2.0 was released July 2011 with support for closed captioning in primetime programs. To date, more than 436k downloads of the iview app for iPad have been recorded.
OzTV is the best selling TV guide for iPhone/iPod and, recently, iPad too. Created by Melbourne based designer/developer duo Apps Perhaps, OzTV is designed to quickly show you what's on while still providing a full TV Guide and taking advantage of the gestures and functionality provided by the iPhone/iPad.
2013 Mobile Awards
ENTRIES OPEN NOW
1 May
- Entries open
22 July
- Rush Entries
1 August
- Entries CLOSE
19 August
- Judging
29 August
- Finalists announced
23 September
- Voting closes
17 October
- Awards Night
2013 Australian Mobile Awards - ENTER NOW
Categories
Select your Category to View, Vote or Enter