Project Management
Why Enter
Winning a Mobile Award offers a distinct competitive differentiation between products and services to a maturing domestic market. It provides recognition of excellence for employees, investors, customers and partners from the Australia Mobile Industry. The Mobile Awards also offer a unique platform for businesses to reach out to a highly specialised audience through the Awards communication streams.
Description
The category relates to applications themed around project management.
Current entries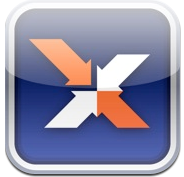 For any construction project manager, getting the right information to the right people, at the right time is critical to meeting schedules and avoiding risk. Every day, thousands of project managers around the world use the Aconex online collaboration platform to access, share and manage their information. To keep their projects on track, our clients want to be able to manage their information in real time, not wait until they get back to their desks. With the Aconex Mobile for iPhone app, they can now manage their information on site, on the move and even when in the air.
2013 Mobile Awards
ENTRIES OPEN NOW
1 May
- Entries open
22 July
- Rush Entries
1 August
- Entries CLOSE
19 August
- Judging
29 August
- Finalists announced
23 September
- Voting closes
17 October
- Awards Night
2013 Australian Mobile Awards - ENTER NOW
Categories
Select your Category to View, Vote or Enter