Children & Early Childhood Development
Why Enter
Winning a Mobile Award offers a distinct competitive differentiation between products and services to a maturing domestic market. It provides recognition of excellence for employees, investors, customers and partners from the Australia Mobile Industry. The Mobile Awards also offer a unique platform for businesses to reach out to a highly specialised audience through the Awards communication streams.
Description
This category relates to applications associated with children and early childhood development.
Current entries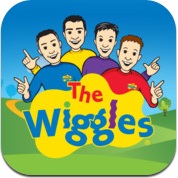 The Wiggles' Alphabet Adventure is designed to take children aged between two to six on an educational journey through the letters of the alphabet. After 20 years in the industry, The Wiggles continue to entertain children with their unique and engaging performances and are embracing technology as an innovative way for their young fans to further interact with them.
The Play School Art Maker app for iPad is a fun way for kids to freely create pictures, animations and story slideshows using their favourite Play School toys and craft items. They can even add their own audio narration, upload their own photos as backgrounds, and save their art to share with friends and family. Aimed at kids aged 2-6 years, Play School Art Maker is an immersive, unique offering, encouraging imagination and creativity through open play.
Tinybeans is the easiest way for busy parents to create and share a beautiful record of their children's lives. By encouraging parents to simply take a photo of their children each day, Tinybeans helps parents create a timeless keepsake that they can pass on to their children and share with their family and friends, one day at a time.
Sparky is a friendly shark who is misunderstood. In Sparky the Shark, follow Sparky and his penguin pal Dax on their belly-laughing adventure to find Sparky a new 'look' so he will be accepted by people. Sparky the Shark isn't just a storybook for entertainment, it's a tool parents can use to help their children understand social pressures. The story has an important message regarding self acceptance, self belief and the desire for acceptance. Using humor to communicate this message, your child can follow the story in a light hearted way.
Challenge Nomad was engaged to develop an iPad app that engaged children in existing native animal education content. Response Nomad used existing content to immerse users in a virtual rainforest. Holding the iPad like a camera, users see a 360 degree view of a forest around them complete with 3D audio Users are tasked with finding animals and capturing a photo to unlock more content including images, videos & local National Parks Results The app was featured as App of the week Downloads exceeded expectations Community feedback averages 4 ½ out of 5 star rating.
2013 Mobile Awards
ENTRIES OPEN NOW
1 May
- Entries open
22 July
- Rush Entries
1 August
- Entries CLOSE
19 August
- Judging
29 August
- Finalists announced
23 September
- Voting closes
17 October
- Awards Night
2013 Australian Mobile Awards - ENTER NOW
Winners Announced!
Household brands and digital agencies clean up at the 2012 Australian Mobile Awards
Friday, 31st of August: The biggest and best mobile brands and apps were revealed at the 2012 Australian Mobile Awards in Association with AIMIA.
To view Awards Night image gallery on Facebook click here.
Categories
Select your Category to View or Vote