Best New Service or Application
Why Enter
Winning a Mobile Award offers a distinct competitive differentiation between products and services to a maturing domestic market. It provides recognition of excellence for employees, investors, customers and partners from the Australia Mobile Industry. The Mobile Awards also offer a unique platform for businesses to reach out to a highly specialised audience through the Awards communication streams.
Description
This category recognises the best new service or application on a mobile platform.
Current entries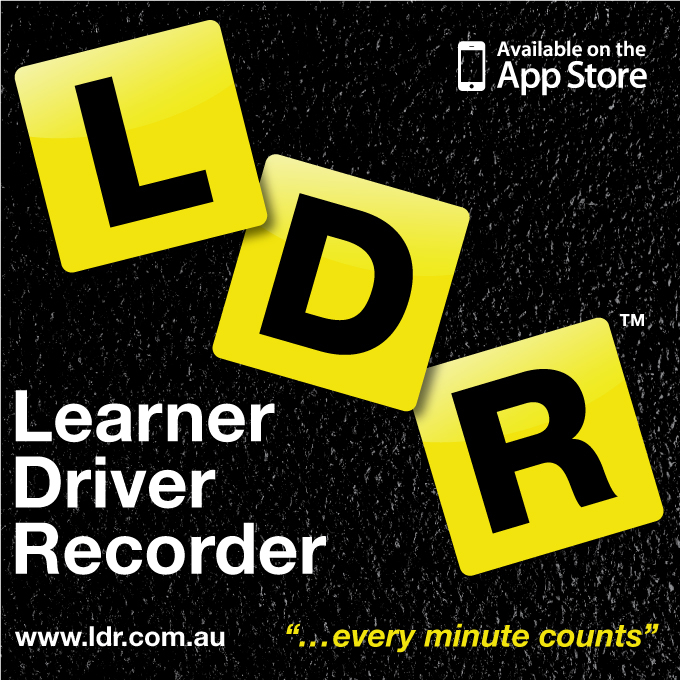 LDR® - an iphone App designed to save lives on our roads Learner Drivers in all Australian States are required by law to input entries into a log book before and after completing every driving session, until they reach their required hours. Many agree that the manual method of log book entry is both tedious, time consuming and often confusing to calculate.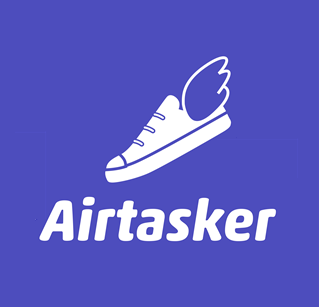 Ever needed task and errands done around the house or workplace but never known who to call? Airtasker is the answer! Australia's #1 marketplace for getting tasks and errands around the house or office done from trusted locals in your area. We like to think of Airtasker as an online version of your community noticeboard. Whether you're choosing someone for your task or out running a task yourself, you can get nearly anything done on Airtasker. Simply sign up, post your task and Get it Done! www.airtasker.com
Waiting is overrated. With 365cups, you will never have to wait for your coffee again! With a few taps, scrolls and clicks of your smartphone, you can find a cafe, view its menu and order your coffee or snack before you leave the your home or office, knowing that it will be ready for you to collect when you arrive. Our app is the ultimate time saver and lets you spend time in the crowds you want to be in - and not in the coffee queue!
Roamz an Australian-based startup that merges real-time, social & mobile technologies to give users a holistic view about what's happening around them. Through intelligent technology, Roamz curates recent and interesting content from social networks like Foursquare, Facebook, Twitter and Instagram and presents back this content in an insightful way back to the user. It's like social goggles for the real world.
It is now estimated that 60 percent of prime-time TV viewers are simultaneously using other devices while TV shows are airing, sharing their attention between TV and the multitude of gadgets that consume the living-room . These statistics created an opportunity for Yahoo!7 to produce a social forum for TV fans to connect and engage with one another. Yahoo!7 created FANGO a free social TV application which allows Australians to chat with other passionate fans and enhance their live TV experience by voting in live polls.
Domain.com.au has built an interactive real estate iPad app for Australia's property buyers, sellers and renters. The interactive map is the key differentiator with other real estate apps, it provides a new and more fun experience in property searching that is perfect for a tablet. In total these apps have been downloaded over 300,000 times and has been recoqnised by Apple as one of the best apps in Australia.
Tapit is the easiest way on earth for people to access information from any physical environment such as posters, plaques, toys, tables, etc using their mobile phone. A magical experience made simple, Tapit is effortless for people to use and doesn't require installation of apps, thumb typing URLs, searching or using your camera. Simply tap, No app and your magical experience begins immediately. Tapit use Near Field Communications (NFC) standards to effortlessly deliver content to people's phones.
Trim your wallet's waistline and get rewarded with Pointpal! Loyalty cards make your wallet fat. Worse, when you want to use one, it can't be found. The Pointpal smartphone app changes all that - making it easy to collect points and redeem rewards; and effortless for merchants like Oporto, Baker's Delight, Thomas Dux, Subway and Stella Artois to reward loyalty. You'll never miss another reward and might find tempting deals nearby from other favourite stores. Reward choice is better too as merchants use real-time data insights to fine-tune offers to what you want – no daily spam, no junk.
AppsWiz believes that every business needs its own mobile app to reach more customers and grow revenue. Just as it is crucial for any business to have its own website, businesses need to be available to their customers 24/7, wherever they are in the world. AppsWiz takes all the hassle and expense out of mobile app development with the AppDesigner service, allowing businesses to develop great looking, functional, native mobile apps for a fraction of the cost of traditional development.
As part of its business strategy to the "Future Ready", our client Australia Post needed an app that would bring an offline service online. It also needed to connect the brand with the opportunity in a meaningful way. With that in mind, Amnesia Razorfish created Postcards. Postcards is an app that allows people to take a photo, make it into a postcard and arrange to send it via their iPhone. The recipient is delivered a hard-copy, bespoke and beautiful postcard in the mail several days later. The app is the first of its kind launched by a postal service.
St.George Banking Group was the first bank to introduce account opening via a mobile optimised process in the world. This service gives St.George,BankSA and Bank of Melbourne customers the ability to open a Savings, Transaction or Term Deposit account via their smartphones.Accounts are created instantly, and money can be transferred to them for use immediately. Combined with live interest rates, and handy product selectors optimised for mobile, this has created a new account opening ecosystem that supports customers seeking to undertake the end to end experience on their mobile – from research through to account creation and usage.
realcommercial.com.au launched Australia's first dedicated commercial property iPhone app on 10 July 2012. The free app fulfills a gap in the market and allows people to research offices, retail spaces, warehouses and land for sale and lease. It also enables commercial property seekers to find commercial properties on the market around them using their iPhone's GPS location, a valuable tool for those out and about researching potential business locations. With a 5 star user rating, the app has been ranked one of the App Store's top 20 free business apps since launch.
ACP, Australia's leading magazine publisher, recently launched Viewa, an evolution in publishing content. Designed to leverage the power of their editorial content, the augmented reality application immerses readers in rich multimedia content – all you need is your phone and a Viewa-enabled magazine.
In 2012, Visual Jazz and Australia's biggest music retailer JB Hi-Fi joined forces to build and launch Australia's first digital music streaming service, JB Hi-Fi NOW. The new platform is a world-first music discovery engine that features innovative functionality, world class user experience and sophisticated design to bring Australians unlimited music like never before. More recently the JB Hi-Fi NOW service was extended into mobile application development, allowing users to take millions of songs with them, wherever they go.
Brightlabs were approached by Korowa Anglican Girl's School to implement a mobile version of their award-winning website. The mobile site incorporates the branding, functionality, and excitement of their full site in a pocket-sized format. The mobile website seamlessly transfers Korowa's branding, imagery and school-slogan 'I can, I will' to inspire and lead users on a journey through the school in an engaging online format.
As part of Stockland's Shopping Centre digital strategy, an opportunity was identified for Snepo to develop the My Stockland App in March 2012. A hook was required to launch the App in a highly competitive market. Stockland shoppers were invited to download the App with the incentive to play the integrated Treasure Trackers game for the chance to win a share of $135,000! Every day, virtual Stockland Gift Cards were dropped in and around Stockland Centres across Australia. Players could use the App to track, grab and win before someone else claimed their prize. The basic functionality of the App brought value and convenience to the user's fingertips, and achieved a Top 35 Apple Store ranking. Download from App Store or Google Play for free.
"A great app Westpac, what banking should be like!!" Our goal? Create a simple and enjoyable tablet banking experience. The result? Australia's most innovative iPad banking app, offering customers a revolutionary new way to interact with their finances. By involving customers from initial research through to final implementation we have created a highly innovative and desirable experience. Customers are validating the innovation & simplicity in their feedback: "The perfect app! Simple and intuitive." "Has made my banking experience so much simpler" "This is the best banking app I have seen on the app store"
This application is the first of its kind in the world and is transforming the way people can pay one another in Australia. It is truly a cash displacement, as consumers will no longer need their physical wallet to go shopping. Our competitors do not have a product like this despite the demand from their customers.
The recently released Telstra 24x7™ applications deliver a range of mobile engagement options to customers. The Telstra 24x7™ mobile apps are available on the iPhone, iPad, Android and Facebook, and provide further flexibility for customers to manage their products and services on the move. The Telstra 24x7™ mobile apps range provide a great set of features including usage monitoring, billing information, pre-paid recharge, a store locator and facilitation of social media support. For added convenience, customers can interact with their Telstra services using their My Account login or via the Telstra SIM card in their device.
Take the Olympic Games with you! The Foxtel LONDON 2012 App is your portable companion to the most extensive coverage of an Olympic Games ever seen in Australia. - Watch 8 dedicated channels whereever you are, available on wifi and 3G - Catch up in your own time on all Gold medal events - Watch all the action simultaneously on the 8 screen multi-view page - Browse "Must Watch" sessions for each day of the Games - Keep up to date with the latest results and medal table - Plan your viewing with the LONDON 2012 Channels Guide - Remote Record to your iQ or MyStar
2013 Mobile Awards
ENTRIES OPEN NOW
1 May
- Entries open
22 July
- Rush Entries
1 August
- Entries CLOSE
19 August
- Judging
29 August
- Finalists announced
23 September
- Voting closes
17 October
- Awards Night
2013 Australian Mobile Awards - ENTER NOW
Winners Announced!
Household brands and digital agencies clean up at the 2012 Australian Mobile Awards
Friday, 31st of August: The biggest and best mobile brands and apps were revealed at the 2012 Australian Mobile Awards in Association with AIMIA.
To view Awards Night image gallery on Facebook click here.
Categories
Select your Category to View or Vote